Welcome to the website of Brent Archer, writer of erotic gay fiction. Come inside to find stories of love and sex between some smokin' hot men.
Check out the my guest blog spots on Delilah Devlin's blog discussing the Rain City Tales in November 2017, January 2018, and February 2018!
Out Now!
 Rain City Tales Book One: The Officer's Siren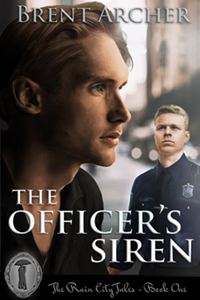 (2017) When Mike Bryant's truck goes missing, Seattle Police Officer Jason Lynch responds to the call. Mutual interest builds steadily into a strong relationship until Jason is nearly killed in the line of duty.  The two men grapple with the memory of Jason's former lover and Mike's imminent entry into college.
Jason is forced to confront his feelings, and Mike's disapproving cousin, when he saves his unconscious boyfriend from an attack by two drug addicts in a parking garage stairwell. As they try to regain their relationship's footing, secrets from Mike's past surface, threatening to tear them apart for good.
Order The Officer's Siren on Amazon, Barnes & Noble, or Kobo. Print version available on Amazon.
 Rain City Tales Book 2: Past Secrets Present Danger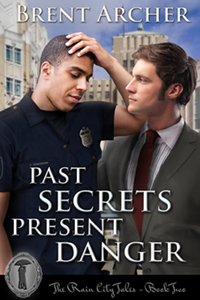 (2018) Roger Matthews works for a marketing firm as their controller, but constantly stays late at the office because a problematic director continually runs off his staff. His boyfriend, Officer Paul Tomlinson, works several evenings a week, further complicating their ability to spend time together. To make matters worse, Paul's best friend and partner on the force, Officer Jason Lynch, doesn't approve of their relationship.
When Paul is injured in the line of duty, Roger juggles his work duties on a major software conversion with taking care of Paul's affairs, including contacting his estranged family. After meeting Stan and Tasheeka Tomlinson, Roger begins to uncover the secrets Paul has been guarding so closely throughout their relationship. As Paul struggles to recover, Roger must navigate between Paul's past and their future together.
Order Past Secrets Present Danger on Amazon, Barnes and Noble, and Kobo. Print version available on Amazon.
Rain City Tales Book 3: I'm Yours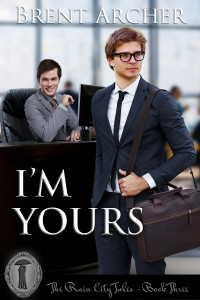 (2018) – Third book of the Rain City Tales. Toby Hayden pounds the pavement of Seattle looking for his last chance job after false accusations get him fired from his Controller position. After impressing Mr. Herrington and Roger Matthews, Herrington offers him a job. Marketing Director Marsha Fisher takes an immediate dislike to Toby, and dredges up his past controversy by hiring his ex-boyfriend, Mark Spencer. threaten both his job, and his blossoming relationship with the concierge, Merrick Hamilton.
Order I'm Yours on Amazon, Barnes and Noble, and Kobo. Print version available on Amazon.
Coming Soon from Brent Archer: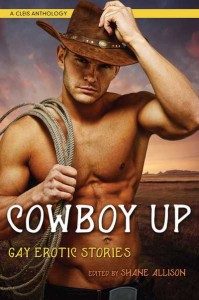 Cattle In The Corn(March 2018) – After complaining about the rancher's cows, a tornado rips through the North Dakota countryside, and the cowman and his rancher neighbors work together to rebuild the ranch and their relationship. Short story in the Cowboy Up anthology with Cleis Press.
Preorder Cowboy Up at Amazon.
---
---
Check out Brent Archer's The Golden Scepter Series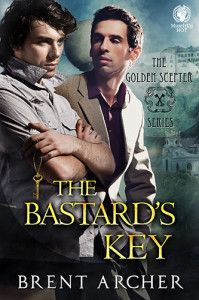 The Bastard's Key (2015) – The first in The Golden Scepter series of novels published with MuseItHOT. A blind date with the mysterious Anton Barrett leads Heath Firestone into a web of murder and an international treasure hunt.
Paperback: Amazon MuseItHot Barnes and Noble
MuseItHOT Publishing:  Purchase The Bastards Key
Kobo: Purchase The Bastard's Key
Amazon: Purchase The Bastard's Key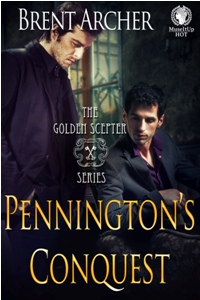 Pennington's Conquest (2016) – The second installment of The Golden Scepter Series with MuseItHOT Publishing. Heath Firestone, now living in Paris with his boyfriend, Anton Barrett, embarks on another mystery involving the treasure he found and inherited the prior autumn. A golden scepter and four missing gems have caught the interest of the ruthless Justin Pennington, and he will stop at nothing to take the jewels from Heath in his quest to fulfill an ancient prophesy to rule the word.
Paperback: Muse It Hot, Amazon, Barnes and Noble
MuseItHOT Publishing:� Purchase Pennington's Conquest
Kobo: Purchase Pennington's Conquest
Barnes and Noble:� Purchase Pennington's Conquest
Amazon: Purchase Pennington's Conquest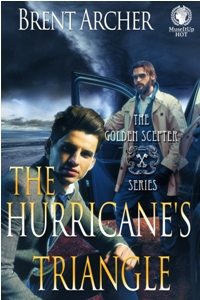 The Hurricane's Triangle (2017) The finale of the Golden Scepter Series. The golden scepter and its jewels are again at the heart of a mystery.
Heath Firestone returns to Seattle at his former lover Anton Barrett's request. Under the guise of an apology for his deception and infidelity, Anton springs another adventure on Heath. A series of jewel thefts all pointing to Heath's scepter brings Graeme Hansen protect Heath and join in the hunt. The unlikely trio, joined by CIA agent Luke Augustin, scours an old mine in Germany for the final clue, but excitement turns to deception, and the final plan of the family unfolds. As Heath fights for his life, Anton must make a decision that could ultimately enslave humanity.
Order The Hurricane's Triangle on Amazon, Barnes and Noble, and Kobo.
---