Welcome to the website of Brent Archer, writer of erotic gay fiction. Come inside to find stories of love and hot sex between some smokin' hot men.
Just released!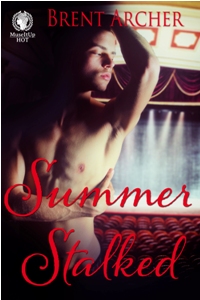 Summer Stalked – a novelette with MuseItHOT Publishing. A broken down cabin deep in the woods hold a secret, and Luke Augustin must fight for his life to bring a killer to justice and clear is best friend's name.
Preorder Summer Stalked from MuseItHOT Publishing, Barnes and Noble, or Amazon
---
Check out my guest post on Delilah Devlin's blog.
---
The Bastard's Key, first of three novels in the Golden Scepter Series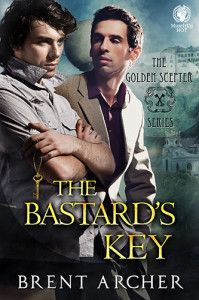 The Bastard's Key (2015) – the first in The Golden Scepter series of novels published with MuseItHOT. A blind date with the mysterious Anton Barrett leads Heath Firestone into a web of murder and an international treasure hunt.
MuseItHOT Publishing:  Purchase The Bastards Key
Kobo: Purchase The Bastard's Key
Amazon: Purchase The Bastard's Key
---
Check out my latest interview with blogger and author Sara-Jayne Townsend!